Personalization & Merchandise
Personalization isn't just about honoring your loved one's individuality. It also allows family and friends to feel connected to the services and the life being honored. We work closely with you and your family to get to know your loved one's life story so we can make their services as personal as possible.
Our caskets are from Thacker Casket Co., a family owned and operated casket company who supplies us with caskets made in the USA and Canada. We are very proud to be an Exclusive Thacker Funeral Home. Our vaults are from Clark Vault Co., of which many models offer warranties for their protection. Our urns, register books and other merchandise are from various hand-picked companies that supply us with well made products at a reasonable price to our families. If you do not see something you like, contact our funeral home. We can reach out to our vendors to help fulfill your request.
16 Gauge Steel
18 Gauge Steel
20 Gauge Steel
Enhanced Width
Hardwood
Stainless Steel
Veneer
Childrens
Cloisonné
Cultured Granite
Cultured Marble
Cultured Onyx
Metal
Wood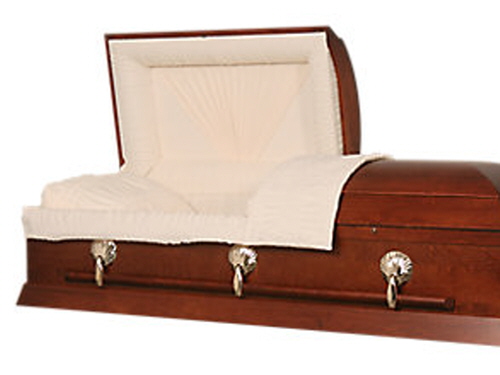 Westward
Red Gloss Veneer
Rosetan Crepe Interior
Swing Bar Handles
*Suitable for Burial or Cremation
Price: $2395.00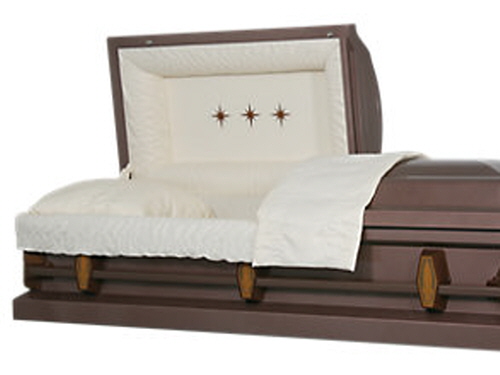 Austin
Color: Gunmetal or Copper
Interior: White
Gauge: 20 Gauge Gasketed
Stationary Handle
Price: $2395.00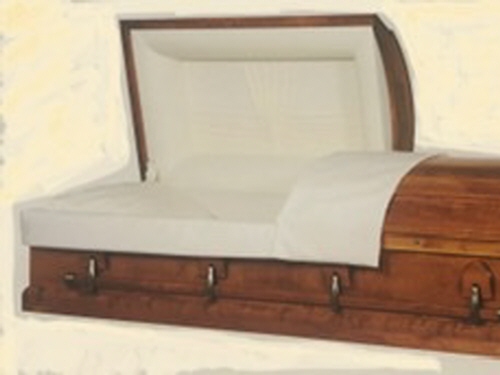 Collinwood
Poplar Veneer, Modern satin finish
White Sand Poly Crepe
Swing Bar Handle
Poplar/Engineered Wood
Price: $2495.00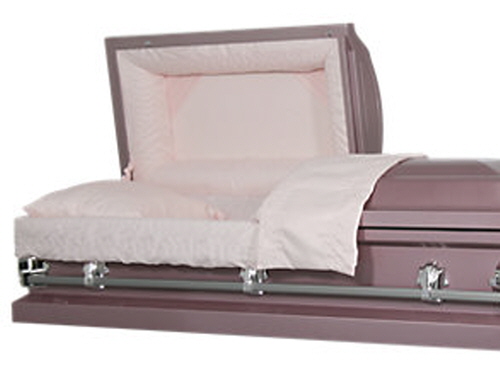 Hartley
Color: Bronze, White, Silver, Orchid or Blue
Interior: Crepe
Gauge: 20 Gauge Gasketed
Swing Bar Handle
Price: $2495.00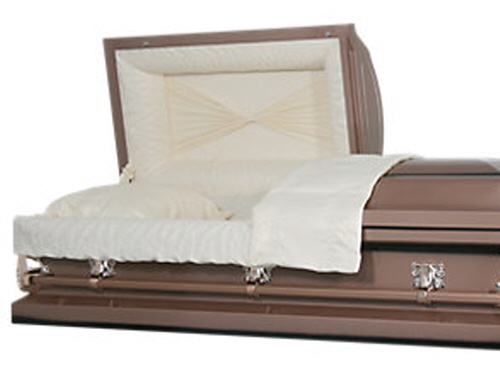 Treemont
Color: Silver, Blue, White Pink, or Copper
Interior: Crepe
Gauge: 20 Gauge Gasketed
Stationary Handle
Price: $2595.00
Essex
Color: Ebony & Silver or Bronze
Interior: Crepe
Gauge: 20 Gauge gasketed
Swing Bar Handle
Price: $2595.00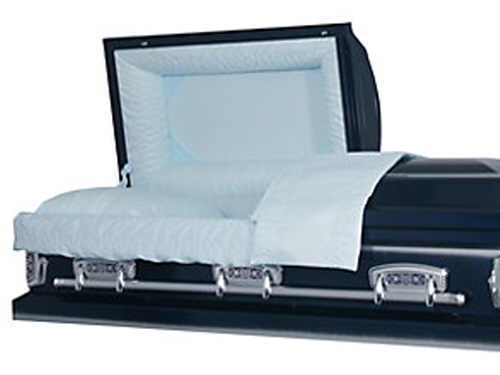 Cobalt
Color: Neapolitan Blue
Interior: Blue Crepe
Gauge: 20 Gauge Gasketed
Swing Bar Handle
Price: $2695.00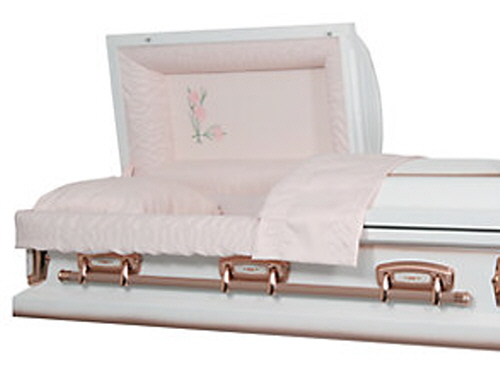 Carnation
Color: White Shaded
Interior: Pink Crepe
Gauge: 20 Gauge Gasketed
Swing Bar Handle
Price: $2795.00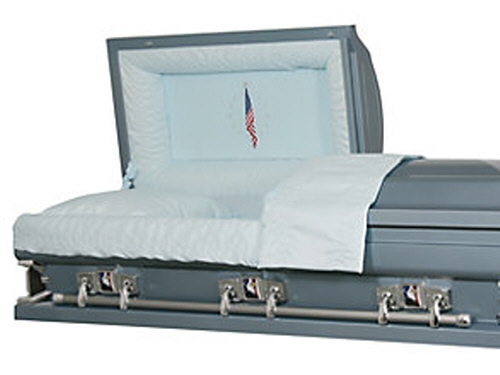 Olympic
Color: Powder Blue, White Pink, Bronze, Silver, or White
Interior: Crepe
Gauge: 20 Gauge Gasketed
Swing Bar Handle
Price: $2895.00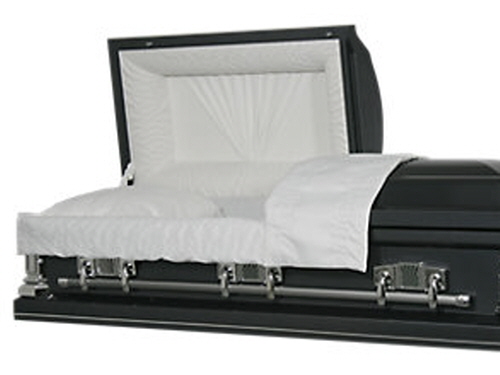 Ascent
Color: Metallic Graphite, Metallic Blush, Pearl White, or Metallic Cascade
Interior: Crepe
Gauge: 20 Gauge Gasketed
Swing Bar Handle
Price: $2895.00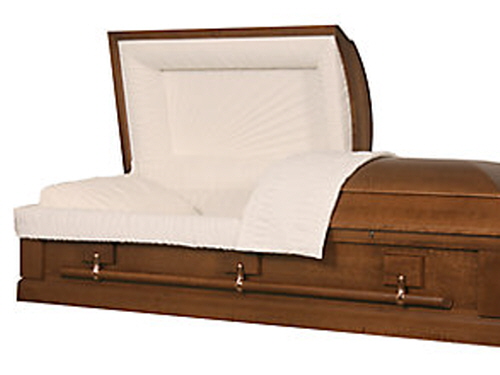 Nashua
Solid Poplar
Medium Brown Satin Finish
White Sand Crepe Interior
Price: $2995.00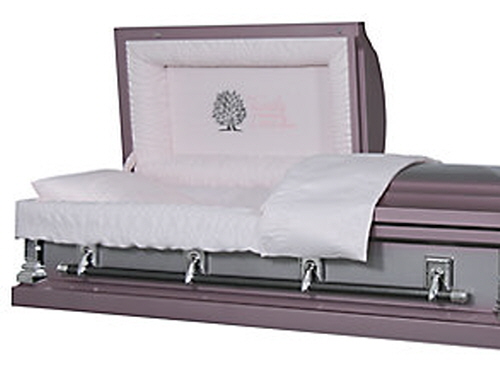 Stanton
Color: Dark Blue & Powder, Orchid & Silver, or Gunmetal & Silver
Interior: Crepe
Gauge: 18 Gauge Gasketed
Swing Bar Handle
Price: $2995.00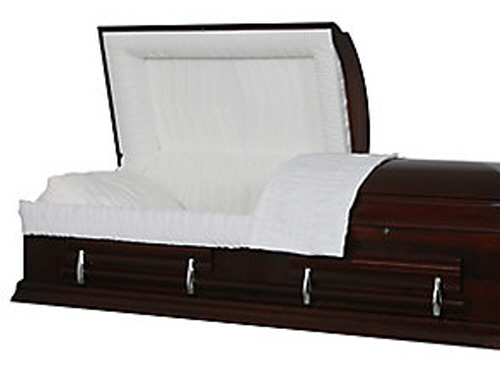 Sirus
Solid Poplar
Dark Red Gloss Finish
White sand Crepe Interior
Swing Bar Handle
Price: $3295.00
Diplomat
Color: Black & Silver
Interior: Silver White Crepe
Gauge: 18 Gauge Gasketed
Swing Bar Handle
Price: $3695.00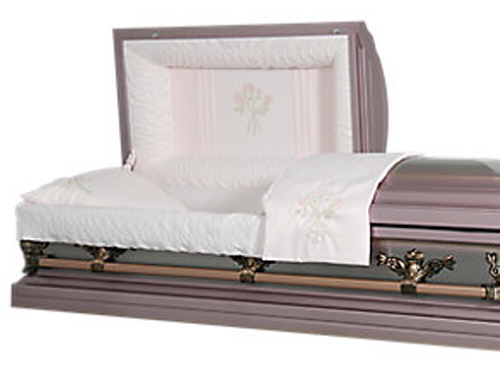 Savoy Rose
Color: natural Silver Brushing, Orchid with Copper Shading
Interior: Pink Chalet Crepe
Gauge: Stainless Steel
Swing Bar Handle
Price: $3995.00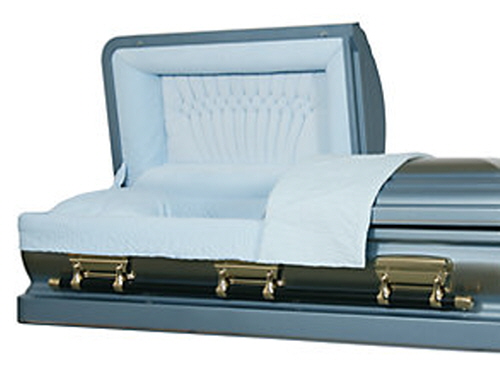 Ambassador
Color: Silver or Blue
Interior: Velvet
Gauge: 16 Gauge Gasketed
Swing Bar Handle
Price: $4195.00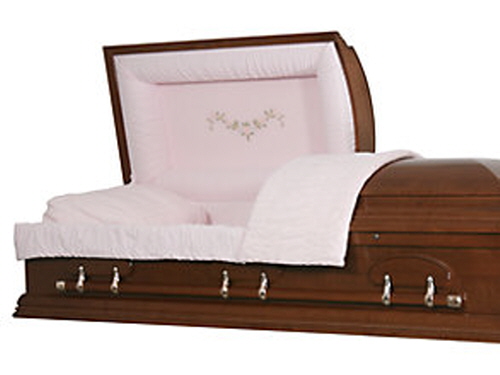 Laurel Pink
Solid Maple, Medium-Brown Gloss Finish
Pink Velvet Interior
Swing Bar Handle
Price: $4895.00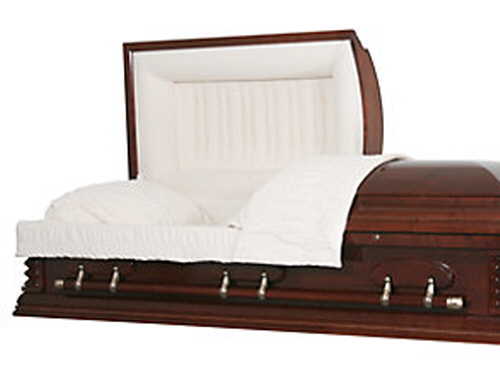 Alleghany
Color: Cherry Wood with Gloss Cherry Finish
Interior: Rosetan Velvet
Swing Bar Handle
Price: $5195.00